How to do a Natural Clean-Up at Home
Updated on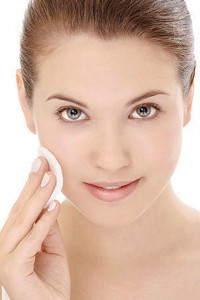 By Mandulee Mendis
Why pay beauty salons loads of money when you can do the cleanup at home? Gather the products and follow the steps, it's as simple as that! It is better to do the clean-up in the evening.
Cleansing
Let's do this in the natural way. To start with the deep face cleansing, take some raw milk in a small bowl and add a pinch of salt in it. Take a cotton ball and dip it in the milk. Swipe this cotton all over the face to clean the face deeply.
Steaming
After cleansing, fill a tub with hot water and bend over it to get the steam on your face. This step is great for oily skin. Take the steam for 5-6 minutes. Steaming is important because it unblocks the clogged pores and helps to loosen the dirt and dead skin layer over the skin.
Scrubbing
For this step you need sugar and honey. Take 2 teaspoonsful of sugar and 2 teaspoonsful of honey. Mix them and use
this face scrub to exfoliate the face gently. Scrub the face for 5 minutes. Then you should leave this for 5 minutes as a pack. After that wash it with water.
Face Mask
Face mask depends on your skin type.If you have normal or dry skin, mix sandalwood powder with some rose
water and make a paste. Apply this on the face and wash after 20 minutes. If your skin is oily, try Multani mitti pack by mixing some rose water in it. Apply on the entire face then wash it when it gets thoroughly dried.
Toning
You can use a homemade toner by mixing some cucumber juice and rose water. Apply this toner after washing off the face mask. This will maintain the pH balance.
Moisturization
This is an essential step, do not neglect this because the face needs moisturizing after cleaning. Apply a light
moisturizer on the face and an eye cream around the eyes.