Gel, Milk or Oil Cleanser?
Updated on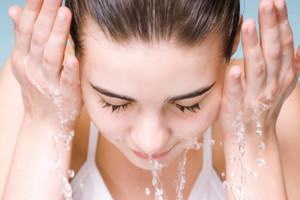 By Mandulee Mendis
There are three types of cleansers in the market: Gel Cleansers, Milk Cleansers and Oil Cleansers. We have no idea
which cleanser does what and the best one for us. Therefore, we have listed what they are, and what they can do to your skin.
Gel Cleansers
A gel cleanser is beneficial for eliminating surface oil.
If your face is too oily, gel cleanser may be good for you.
t can remove acne-causing bacteria from your skin.
It will clean the skin deeply.
Milk Cleansers
Much less likely to leave a residue on the skin like oil cleansers.
The gentle formula is great for normal to combination skin.
Milk cleansers work well for dry skin.
Good for dissolving and digesting off elements found in makeup.
Since milk cleansers aren't harsh and easily take off makeup, opt to use them at night to ensure you go to sleep with a clean face.
Oil Cleansers
Oil cleansers are good for dry or sensitive skin.
Even if it's been washed off thoroughly, the oil can have the tendency to linger on the surface of the skin, creating a barrier and inhibiting serums and moisturizers from penetrating through.
The smooth formula of oil cleansers is good for those looking to avoid tugging or pulling on their skin when removing makeup. If you feel like you've been rubbing too roughly on your delicate skin, try an oil cleanser.
(Image courtesy internet)