Bread
Updated on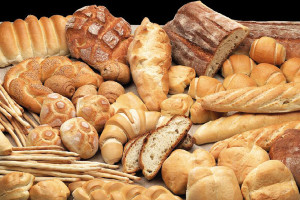 By Mandulee Mendis
French Bread
Also known as French stick or Baguette.
This is a thin elongated loaf, made of water, flour, yeast, salt.
French bread is instantly recognizable by slits cut top surface before baking.
Origin is in France
Banana Bread
This is a sweet bread.
Banana bread is made with mashed bananas.
It is almost like cake.
Bread Stick
This is a long dry stick.
Often served as an appetizer.
Brown Bread
Also known as "wholemeal bread".
Very nutritious.
Made with a significant amount of whole grain flour, usually rye or wheat.
Sometimes made with molasses or coffee.
Multigrain Bread
Many grains are embedded in this bread.
Multigrain bread is very nutritious.
Potato Bread
Potato replaces part of usual wheat flour.
May have many other ingredients .
Not common in Sri Lanka.
Vienna Bread
Found in Austria (Vienna).
Produced from a process using high milling of Hungarian grain.
White Bread
Very common in Sri Lanka.
Made from wheat flour from which the bran and the germ have been removed through a process known as milling.
Could be had with sweet or hot food.