"Sophistication" by Hair Maestro Ramzi
Updated on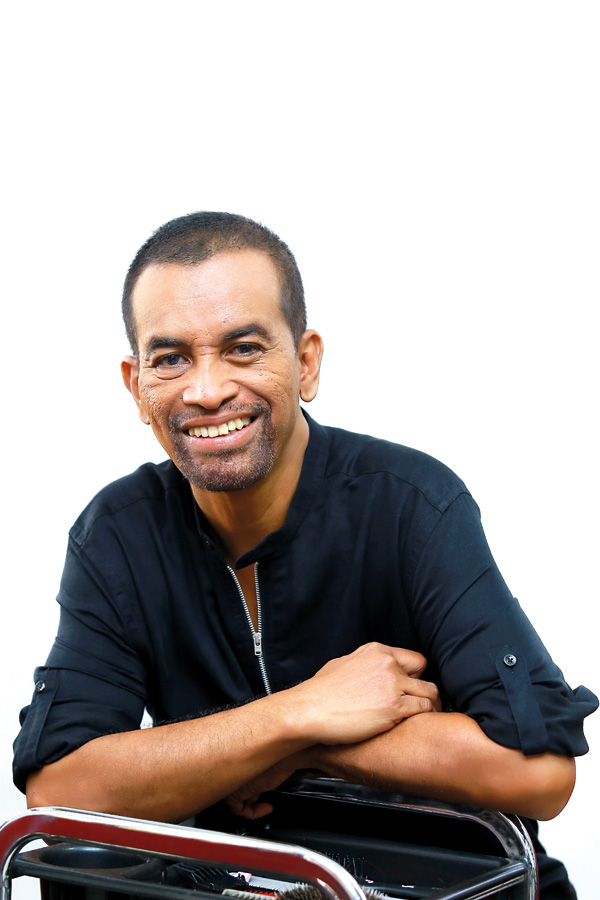 By Mandulee Mendis
Photos Nirmala Dhananjaya
Model Ishara
The Victorian Duchess
The Hairstyle
To be honest, this hairstyle reminded me that you don't have to be born royal to look royal! Hats off to Ramzi for this work of art!
If you're aiming for the look of a Victorian Duchess, here you go! The style is a beautiful vintage one, a low hairdo coiled into a bun with loosely plaited coils entwined into the bun. From the front, it has a thick loosely plaited effect which has the ability to portray an age lesser than the actual.
What Goes with It
Obviously, a vintage formal dress is the best dress that goes with the hairstyle. Heavy and careful work on the dress is allowed. A pair of long shining earrings would add glamour to the total sophisticated look. As for makeup, go big!
Flowing Grace
The Hairstyle
This hairstyle is so flowing and graceful. Let's aim for sophistication!
Since highlights emphasize the hairstyle, Ramzi has highlighted hair heavily into blond shades. Hair at the back has been loosely coiled from the sides into the back in order give to a messy, care free look. Lower hair has been allowed to dangle freely giving a ponytail effect. If you're looking for something graceful but simple, this is what you should go for!
What Goes with It
I'd say a flowing sheath dress is ideal for the hairstyle. Since the hairstyle has a flowing look, a long dress made from a flowing silky material is recommended.
As for jewellery, you can go big since hair is not visible from the front very much. To maintain the gracefulness of the hairstyle, it is better to use earrings with exquisite stones or pearls.
Please click on the link below to read full article.,
https://www.magzter.com/LK/Wijeya-Newspapers-Ltd./Lanka-Woman/Women's-Interest/