Dealing with Post natal Depression Causes, Symptoms and Treatment
Updated on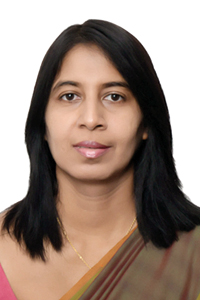 Words : Dr. Malika Weerasinghe
Consultant Psychiatrist Ninewells Hospital
The birth of a child is considered a joyful time full of hope and purpose for any woman. While they may readily face and combat issues relating to their physical health such as morning sickness, high blood pressure or gestational diabetes amidst the rollercoaster of emotions they experience during this period, the lesser discussed yet equally important topics relate to the mental health and wellbeing of the new mother.
In our society, the term 'depression' still has a lot of stigma attached to it. The condition is not sufficiently acknowledged, discussed or given its due prominence in order for it to be addressed and helped. Unfortunately, awareness on Postnatal Depression is even lower.
Postnatal Depression or 'Peripartum Depression' as it has more recently been termed, can be described as a psychiatric disorder associated with pregnancy and child birth, bearing serious consequences. Because pregnancy and childbirth are stressful events in the life of any woman, an estimated 70% – 80% of new mothers experience anxiety, irritability, sadness, sleep deprivation and mixed emotions. These emotions are identified as Maternity Blues. While Maternity Blues may start a day or two following delivery, they often fade away after about 2 weeks.
Please click on the link below to read full article.,
https://www.magzter.com/LK/Wijeya-Newspapers-Ltd./Lanka-Woman/Women's-Interest/