Are you making progress in your life
Updated on
Words : Kamanthi Wickramasinghe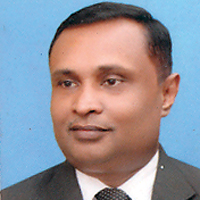 Deshabandu Namal Priyankara
Astrologer, Writer, Justice of Peace (All Island)
0776 926 926 / 0776 001 274
We all like to see progress in ourselves. But what is progress anyway? In life, people take time to make progress as everything in life comes as an experience.
However, there are instances when you long for progress but it doesn't happen as expected. Progress is two-fold and these include :
Progress in attitude
Progress in terms of worldly pleasures
With progress in attitudes, people become obliging and law-abiding citizens. In turn they genuinely attempt to earn money and treat their co-workers equally. But unfortunately the world sees less people who attempt to earn money this way as jealousy and hatred spread like a cancer. When one is in loss, it is not surprising to see others stepping down on him. But when one makes progress, there's hardly anyone to encourage him to do better. Such is life. However, one may not for once think that he is making progress as a result of good deeds done in his previous life.
Please click on the link below to read full article.,
https://www.magzter.com/LK/Wijeya-Newspapers-Ltd./Lanka-Woman/Women's-Interest/