What Makes a Mother?
Updated on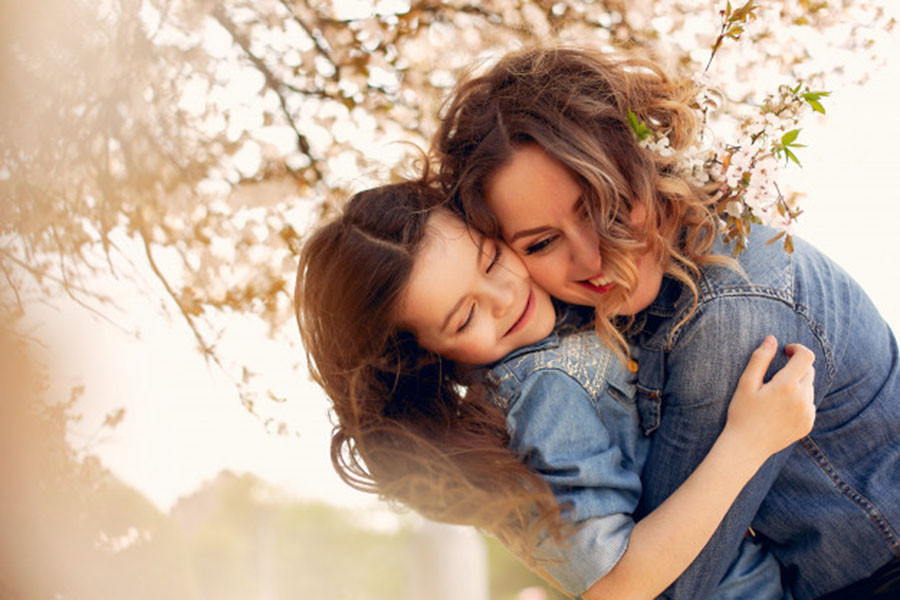 Words : Mandulee Mendis
Motherhood, one of the most beautiful things in the world, is a gift. And that gift, is for everyone who loves and cherishes it. With the world becoming more and more inclusive and understanding, which drives us away from stereotypes and towards realisation and acceptance of the deep truths we dwell on, which were not discussed out in the open ages ago, we understand that to be a mother, you don't necessarily give birth; adoption, fostering, In-Vitro Fertilization, artificial insemination and loving someone as your own child, are all beautiful ways to become mothers which wouldn't at all make you any less of a mother. All mothers are equal, despite the way you were made a mother. Motherhood, is in fact a verb, it is not about an act which you do once, it is about a constant process which is fuelled by unconditional love and affectionate care. Motherhood, is not about giving up all you had before the child, it's about reaching your goals, still keeping your dreams alive, while loving someone deeply and unconditionally. It's about all the good things in life.
Here are a few beautiful things about motherhood…
 Motherhood, is about love. It's all the love you pour on your little one unconditionally, and unasked. It is where you actually can not find one word for all the things you feel inside your heart.
It is about caring. It's about calling and sending a message to make your daughter feel she is loved unconditionally, and cared for deeply, to make your son understand he is not alone in this world.
It's about warm hugs and soft kisses on the cheek, the hug that can heal everything broken inside your child, a hug that makes everything okay and puts a smile on your child's face. It's about the kiss on the forehead which is magic.
It is about the warm good morning wishes that invite all things good and the goodnight kisses that shower love, that put your child to sleep, to dream a beautiful dream.
When the world doesn't treat your children right, when it sometimes doesn't see how wonderful they are, all the efforts you make to feel them confident and to raise all the courage they used to have, is motherhood. A mother is a rock. A rock your daughter can sleep on and wake up with dreams again; where your son can feel comfort and gentleness, where they can come and cry anytime they feel like crying.
It is about the encouragement and empowerment. It is about believing in your daughter's ambitions and son's dreams. It is about being that one person who thinks their wishes are valid and important, and who believe they can be whoever they want to be. It is about telling them that nothing will stand in-between them and their dreams.
Motherhood is about showing your daughter, that being a woman is a gift. It's about teaching her and showing her by example, when to stand against discrimination and when to speak up for herself and all those who are in need. It is about giving her a part of your strength so you both can be strong voices that strive to make this world a better place.
Motherhood is about loving, but still letting go. It is about making your children have their own dreams which could be different from the ones you want them to have. It is all about understanding.
It is about preparing the favourite dish of your child. It is also about preparing your favourite dish and enjoying it.
Being a mother is not about always knowing the right thing to do; it is about not knowing what to do, but always trying to do the best, the best for both you and your child.
A mother who reaches her goals and never gives up on her ambitions, is the perfect mother. It never was and never is about killing your dreams. It does good to nobody.
You are always the prettiest in your daughter's eyes. You are always the most attractive in your son's eyes. You never have to try. Seeing you as the most beautiful person in the whole world is something nobody can take away from their eyes.
It is about holding your daughter's hand when crossing the road, even if she is not a toddler, even if she is twenty eight years old.
Yes it is making her eat that very nutritious food she hates, but it is also about you eating healthy food, exercising and taking care. It is very much about you loving yourself.
Being a mother is, having someone you could count on, no matter what; it is about having a little hand holding yours whenever you need to be held; it is about having a strong shoulder you can cry on, when things go wrong. It is about having someone to care for you, to worry about you, to think about you, all the time. Motherhood, is about that strong bond you share with your little one, the one bond you can rely on no matter what.
It is having a daughter who thinks you are amazing, always looking up to you, wanting to be like you, because in her eyes, you are the best. Being a mother is being the queen in your child's world. It is therefore about celebrating being a super mommy.
Motherhood is about getting tears every time your child shows you her love.
It is about what you feel in your heart, deep deep inside.
It is what nobody can take away from you.
It is love.
Love that flows across lives.
Happy Mothers' Day to all the mothers! May you treasure your motherhood!